Septic Tank Services in Casnovia, MI
Family owned and operated since 1964, Bob's Septic Service has been the premier expert on septic systems in Casnovia, Kent County, Ashland, Muskegon, and Kent City, MI for more than 50 years. We are committed to quality, excellence and professionalism, and offer experienced septic tank maintenance, repair and installation. Call for your free estimate today!
Septic Tank Maintenance & More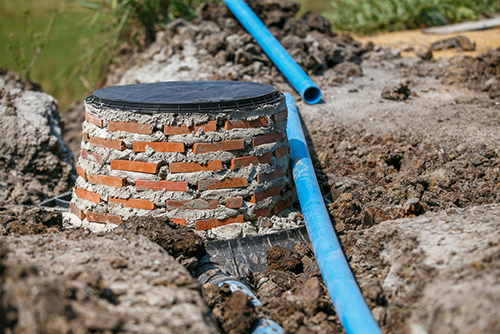 Proudly family owned and operated since 1964, Bob's Septic Service is committed to personal, professional service and has built a reputation as a premier septic tank service expert. With more than 50 years of experience in septic repairs, system installations and cleaning in Casnovia, MI and the surrounding areas, we are fully committed to incredible quality, excellence in service and professionalism in our work. We're licensed and insured in the state of Michigan and associated with the BBB, MSTA and NFIB.
Our full team of fully qualified and professionally trained technicians allows us to offer a full range of septic tank services, including full septic tank installation and design, septic cleaning, septic inspections and a wide variety of repairs for your septic systems, as well as pumping in Casnovia, MI. We work closely with each customer to ensure that you're receiving both the best care for your unique septic systems, property, and needs as well as the highest quality professional septic tank service and installation available. When you're in need of a septic company that knows the industry and understands the ins and outs of the work, here are just a few of the many reasons you ought to contact Bob's Septic Service:
We're fully licensed and insured.
We specialize in residential and commercial, as well as both new and existing properties.
We have more than 50 years of professional experience with septic systems.
We have been proudly locally owned and operated since 1964.
We offer a full range of septic tank maintenance services, repairs and installations.
---
Areas Served
Proudly offering personal and professional septic tank services in:
Allendale Charter Township, MI
Casnovia, MI
Cedar Springs, MI
Grand Haven, MI
Grand Rapids, MI
Holland, MI
Kent County, MI
Kentwood, MI
Muskegon, MI
Muskegon County, MI
Ottawa County, MI
Walker, MI
Whitehall, MI
Wyoming, MI