Proudly family owned and operated for more than 50 years, Bob's Septic Service offers full septic tank installation in Casnovia, MI and the surrounding areas. As the premier septic experts in our area, our full staff of professionally trained technicians allows us to offer comprehensive service, from planning and design to the installation itself.
We offer installations for systems in Casnovia, MI for both residential and commercial properties, as well as for existing and new properties. Our full-service septic tank installation means that we work closely with each customer, from the planning stage through the implementation stage, from the building to choosing the tank and installing the drain field. Let's take a closer look: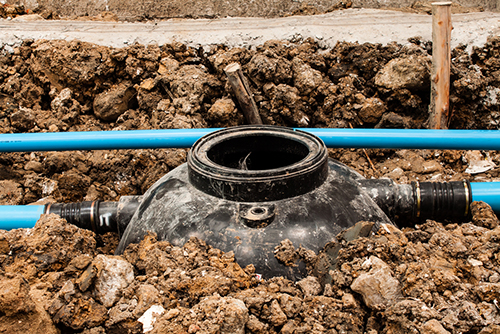 Septic system consultation: The initial stages of our work see us working closely with each individual customer to plan and design a system that meets your property's needs exactly. Whether you are residential or commercial, existing or new, our experts will help you determine your needs and design a system to match.
Septic tank installation: After the planning and design stages comes the installation. Our professional technicians use only the highest quality systems and other equipment to ensure that your installation meets the design expectations and is done as quickly, professionally and with as much excellence of service as possible.
Septic system inspections: After installation, our team is there to provide regular maintenance checks as well as regulatory inspections for your septic system. Our full range of septic system services and repairs will ensure that your newly installed system will stay as powerful and healthy as it was when we first designed and installed it.
From the planning and design to the installation and beyond, we are fully committed to quality, excellence and professionalism in septic tank installation in Casnovia, Kent County, Ashland, Muskegon, and Kent City, MI and the surrounding areas. We proudly work closely with each individual and their property to ensure that their system meets their needs and exceeds their expectations. To request a quote on septic services or to speak with an expert, contact us today at 616-887-8670.