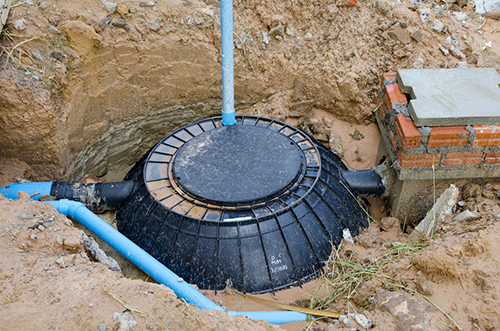 Locally owned and operated since 1964 and with a commitment to the highest quality of workmanship and service, Bob's Septic Service has built a reputation as a premier septic expert for both residential and commercial properties. With decades of experience and a full staff of qualified technicians, we proudly offer septic services for systems in Casnovia, Kent County, Ashland, Muskegon, and Kent City, MI and the surrounding areas.
Our fully qualified, licensed and insured staff allows us to offer a wide range of septic services, including septic tank cleaning and pumping, septic maintenance and septic inspections, and a wide variety of septic system repairs. Whatever your needs, we're here to help! Our team's experience, quality of service and commitment to our customers is unparalleled, from septic inspections to septic pumping in Casnovia, MI. Here's a closer look at what we offer:
Septic system repair: Tanks can present serious and difficult problems when they need repair, and delayed septic repairs can pose threats to the rest of your property, such as your yard, home or office. Our experts will work with you and your property to find the source of the problem and deliver a speedy and professional repair.
Septic tank inspections: The health of your septic system affects not only its own function and safety, but also the health and safety of your entire property. We offer full septic tank inspections to ensure that your system complies with state and federal regulations, works as efficiently as possible and maintains the safety of your property.
Septic tank pumping: Regular septic tank pumping is a necessary step, and sometimes, it's also an emergency requirement. Our professional technicians are on call to offer professional and efficient septic pumping for your tank, whether it's for routine maintenance or something a little more urgent.
With a commitment to quality and excellence and with decades of experience in septic tank cleaning and installation, we are proud to serve Casnovia, MI and the surrounding areas. To request a quote or to speak to an expert, contact us today at 616-887-8670.